11.25.2008
posted by Peter : 10:43 AM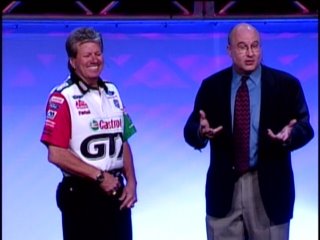 I was asked to design a custom presentation for BrandSource annual Dealer Expo. They sponsor a well-known drag racer, John Force. He is a great guy! At 8am, in front of 1000 BrandSource dealers we clowned around onstage...a great show. Then with the assist of a Las Vegas showgirl, he was wrapped up, and when unwrapped, he had transformed into the CEO! He appeared seconds later at the back of the theater in a new Mustang convertible, being driven by his drag-racing daughter, Ashley Force!
11.23.2008
11.22.2008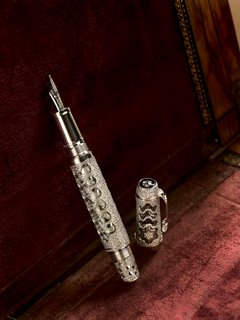 A one of a kind MontBlanc writing instrument from the NeimanMarcus Christmas catalog. I was asked to design some magic at the big press party. It appeared, floated, vanished...you had to wear white gloves just to handle it, as it retailed for $175,000.00.

I am not usually "into" bling, but it was breathtakingly exquisite. A security guard brought it to the event in a locked attache case. I freaked them out by apparently hurling it into the concrete wall. As it loudly bounced down the stairs, I had to quickly reveal that I had it palmed, so as to avoid a heart attack from the MontBlanc executives! I do love my job.
11.21.2008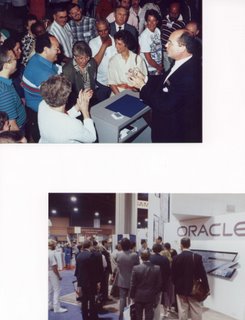 At a trade show, drawing a crowd, communicating the sales message, then issuing the "call to action." The Ultimate Buzz Builder!
1.01.2008
Not many of my friends are as talented and funny as Penny Wiggins and Amazing Johnathan. Here I am at the opening of their Las Vegas show: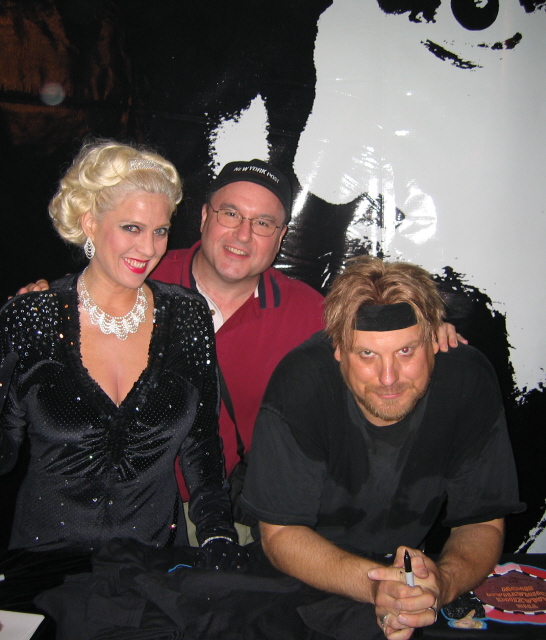 6.03.2007
Here I am at the National Restaurant Assn. trade show in Chicago recently: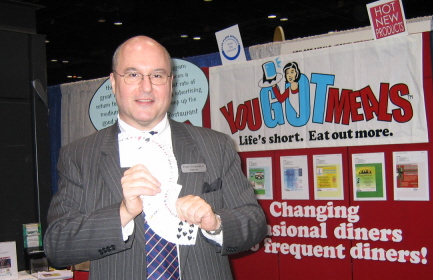 4.20.2007
For a show in Dallas. I will be working alongside: Bob Sheets, David Williamson, Tim Conover, Chad Long, and Eric Mead. Those names may not mean much to some of you, but in the world of Magic--I HAVE JUST BEEN PUT ON THE ALL-STAR Team! Yes!